HOW WE DEFINE DIVERSITY, EQUITY AND INCLUSION
Diversity is about differences: Each of us is different, and at ZX Ventures we value and respect individual differences. ZX Ventures takes the widest possible view of diversity to include attributes such as age, gender, gender identity and expression, sexual orientation, language, ethnicity, nationality, family, caretaker, and marital status, religion and belief, social and economic background, veteran status, education, experience, disability and any other characteristics that make our colleagues unique.
Inclusion is about valuing these differences: Inclusion is the behaviors that recognize, understand and value differences, promote authenticity and provide a sense of belonging. Inclusion is also about leveraging differences to foster innovation and drive business growth.
Equity is about ensuring that everyone has access to the same opportunities: Equity recognizes that both privileges and barriers exist and, as a result, we all don't start from the same place. At ZX Ventures we believe that it's important to acknowledge unequal starting places as a first step towards to correcting the imbalance.
OUR FOUR-PILLAR APPROACH TO ADVANCING DIVERSITY, EQUITY AND INCLUSION ENSURES THIS ETHOS ACROSS OUR BUSINESS – FROM RECRUITMENT TO STRATEGIC DECISION-MAKING TO INTERNAL PROGRAMMING.
People: Building a company that reflects the diversity of our consumers
Workplace: Creating an inclusive environment where all people belong
Marketplace: Setting the standard in Corporate Venture Capital by investing in founders, partners, and leaders that reflect today's consumer landscape
Communities: Ensuring our company has a long-term, positive impact in local communities
We empower entrepreneurs to unlock exponential growth.
We are here to invest ahead of the curve: seeding, launching, and scaling new products that deliver exceptional consumer experiences and bring (more) people together. We partner with devoted founders and best-in-class business builders and operators to help them grow their businesses.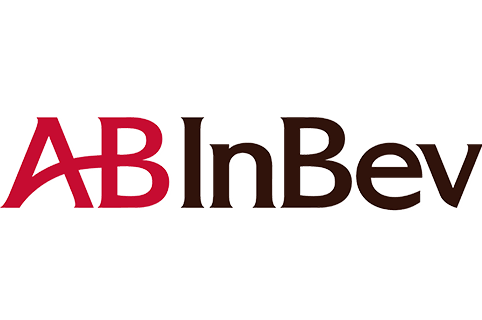 We have a mandate from Anheuser-Busch InBev to nurture, support, and grow the products and services of tomorrow. We build, grow and invest in businesses across industries – from consumer products to technology and everything in between.
We provide our portfolio companies with access to AB InBev's vast network of subject matter experts, unparalleled supply chain capabilities, route-to-market expertise, marketing properties and partnerships to supercharge growth.
Global Footprint
Access AB InBev's best-in-class global supply chains and production facilities
Marketing Assets
Tap into our marketing teams, design capabilities, and sponsorship deals
Vast Network
Build commercial relationships with teams across AB InBev's 500+ brands
Huge Reach
Connect with our 6M+ points of sale around the world
We invest in companies across verticals and stages around the world.
We seed, launch, and scale new products that deliver exceptional consumer experiences and bring people together.
Some of our products:
Apply for Data positions >
Vagas de emprego em Tecnologia, Desenvolvimento de Software, Back-End, Front-End.